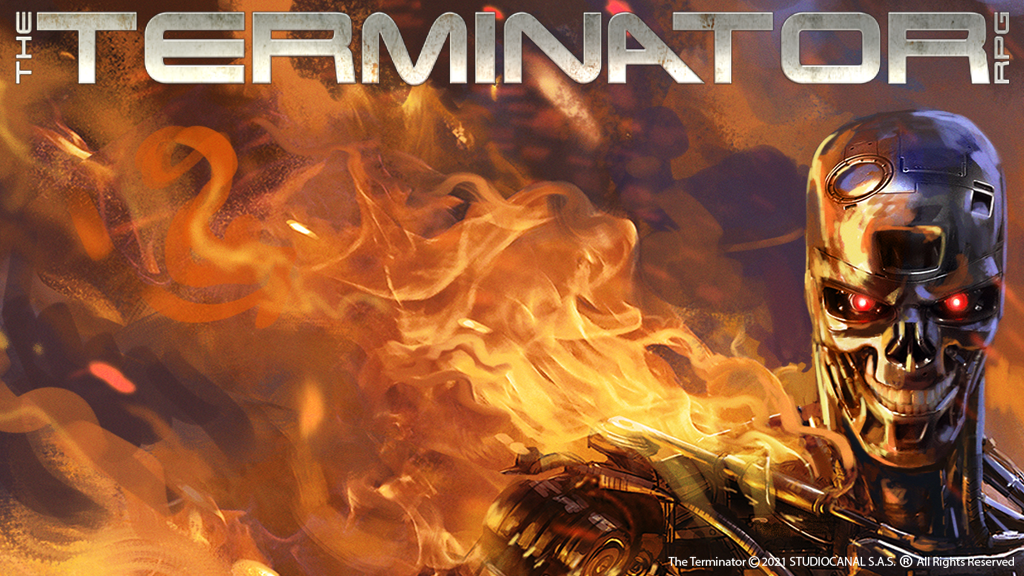 The Terminator RPG' is the official roleplaying game based on 'The Terminator' movie and associated graphic novels published by Dark Horse comics.
Join the Human Resistance. The world is a wasteland—broken by the machines we built. Our own creations, our own hubris. Not in some distant future. Today. Now. The machines think they have won. But there is one last chance for humankind, a secret weapon that Skynet in its infinite calculations could never have anticipated—you.
Play in any time zone—including the 1980s and future war. All the main characters from the movie, such as Sarah Connor, Kyle Reese, and the T-800 are included, as is content from the graphic novels and all all-new, never seen before Terminator variants and hardware.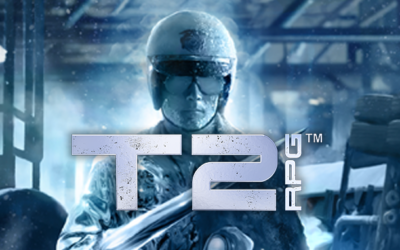 The 'Terminator 2: Judgment Day' franchise joins 'The Terminator RPG', the official roleplaying game based on 'The Terminator' movie. It should have...
read more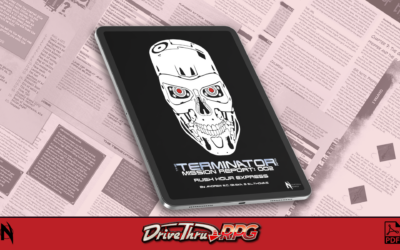 Mission Report: 002, Rush Hour Express, is the second mission in the Tech-Com: Mission Reports campaign written by Andrew E. C. Gaska and E. L....
read more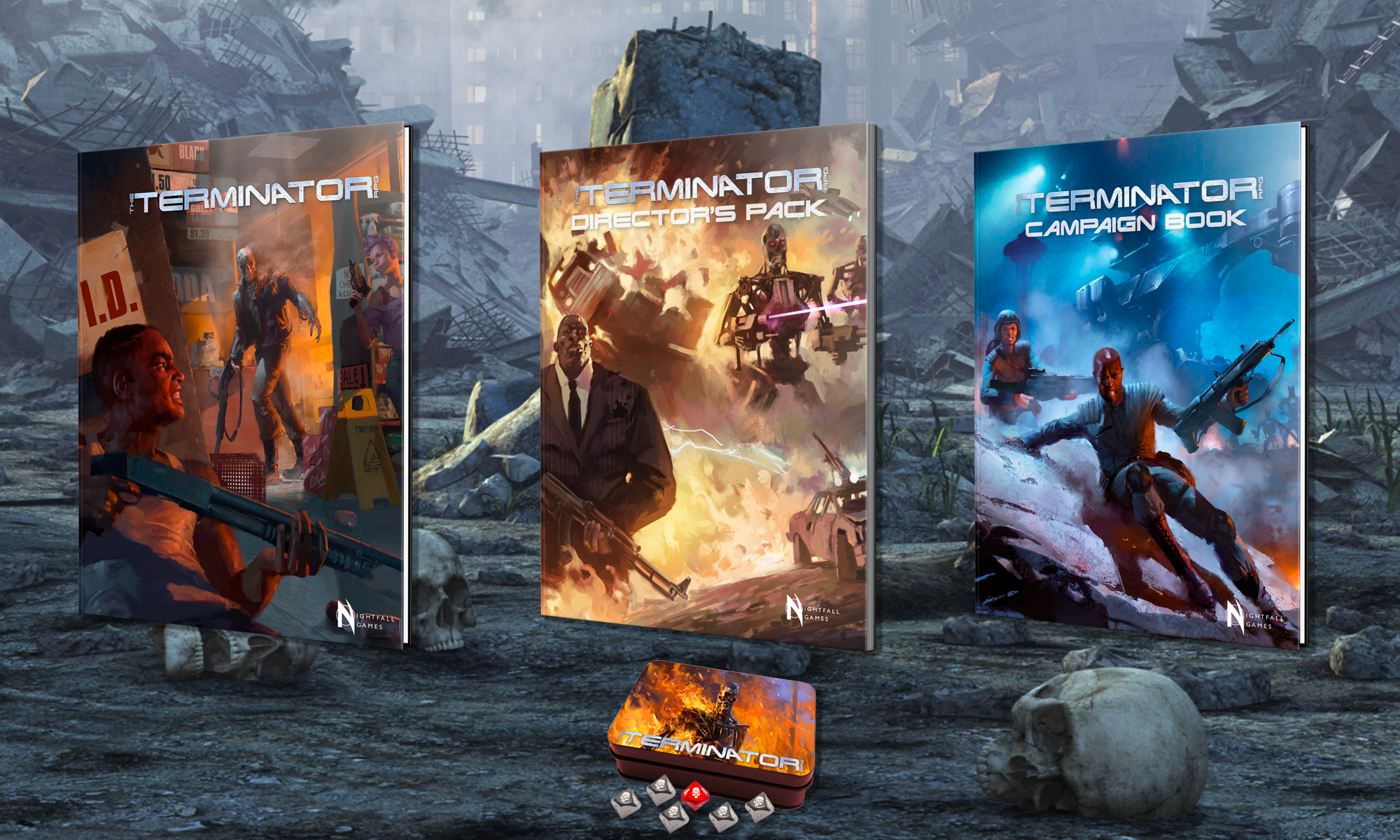 'The Terminator RPG' features the Nightfall Games' S5S system, first seen in SLA Industries 2nd Edition. The S5S is a d10-based rules system. At its core, this system uses a pool of dice, one Success die, and five Skill dice per player. The more skilled your character is in the task being attempted, the more likely you are to succeed and "succeed big."
The rules set has been tailored specifically to The Terminator setting. Combat, survival, and investigation are all dealt with in the rules, along with vehicle combat, time travel, and computer hacking, allowing your character to take control of the conflict with unique skills and training. You'll need all of this and more to take the fight across the timelines and survive.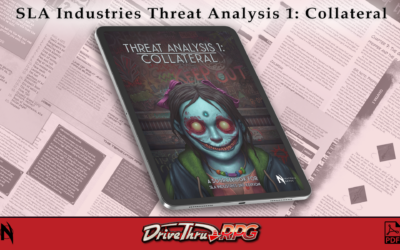 Threat Analysis keeps a watchful eye on the dangers posed to SLA Operatives, employees and civilians alike, informing those whose job it is to deal...
read more